Review of The Tao of Trauma by Alaine D. Duncan
Healing trauma and fragmentation and smoothly riding the waves of stress are a central challenge for human beings. Finding a path to healing our own trauma is necessary work in cultivating wholeness: a secure, open and passionately engaged heart and mind the means by which we access our potential and manifest our destiny in life. Whether that passion is serene like a forest pond or pounding like ocean breakers, coming to know our true nature requires that we respond, repair and transform the places within ourselves that have been physically injured, psychologically traumatized and emotionally damaged through attachment interruptions.
We wake up to self-awareness in adolescence or adulthood partially broken, split off and caught in dynamics that re-enact our trauma. Our experience may include anxiety and depression, psychological patterns of denial and avoidance and behavioral patterns of excessive risk taking behaviors, porn, substance and spending or saving addictions to name a few. This is where we begin when we approach the work of tikkun olam, Hebrew for "to heal and repair the world," whether in our own souls, our immediate family and circle of friends or in the larger community and society. As healers, we bring our own spiritual framework of healing and wholeness to our professional lives. It is extremely valuable when that framework is both pragmatic in specific detail and possessed of an overarching vision.
This is an accomplishment that Alaine D. Duncan has given to us in her work The Tao of Trauma. I have never read a book like it. It is unique in its exquisite sensitivity to the power of what Tai Chi people call Yi and therapists call somatic experiencing. In describing how to approach clients with proximity, touch and the intimate sharing of energy awareness, Duncan's work is profound. And in its systematic application of five element theory to cycles of dys-regulated arousal and integrating cycles of harmony, her work is invaluable. Ever since Nixon went to China, the knowledge of acupuncture, Chinese medicine, Taoist philosophy and Tai Chi playing has been slowly seeping into the West. In the next few generations the practice of Tai Chi, and Chi Gong for self-care and energy cultivation will blossom in the same way that Yoga and Mindfulness Meditation have done in the United States and the global community. Alaine Duncan has gone further than anyone I know in bridging Western scientific knowledge of neurophysiology and trauma with this profound ancient system of healing and energy cultivation. The writing is accessible, clear and tenderly illustrated with case examples. Ms. Duncan's profound capacity as a healer and dedicated service particularly to armed service personnel comes across in touching detail.
I enjoy reading every page of the Tao of Trauma and will return many times to the suggestions Duncan gives for treatment. Five element theory, linked as it is to specific organs and stages in the cycle of arousal, response and resolution offers a unique and profound diagnostic entry point. Ms. Duncan's deep understanding of touch and the body's responsiveness creates an entry point through conscious proximity and touch to help clients find their own path to self-healing. I look forward to sharing this book with my colleagues and clients and having the opportunity to study with Ms. Duncan personally. The Tao of Trauma is a seminal work that bridges two worlds and opens a new understanding of healing.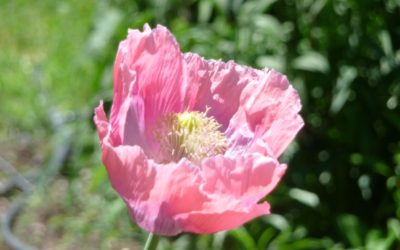 There is an image from the Middle East of a heart flying with two wings. It represents two virtues that we need in order to fly in life. The two wings are the ability to face the truth and the ability to have compassion when we do so. A heart that soars through life...
read more